As most of you know, the Charter for MMCS has been renewed for the next five
years. Thanks to our School Board and Business Manager, Carrie Smith. However,
there are seven conditions that are part of our renewal. We will need our
parents, families and children to help us with the final three: Read more
3rd & 4th grade Field Trip to the Aquarium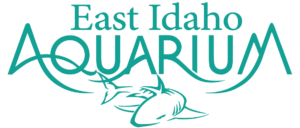 Mrs. Burke and Mrs. Coburn took their 3rd/4th grade classes to the East Idaho Aquarium this week. Take a look at some of fun things they were able to see and do.
For Sale: 2007 PJ 7×10 ft Utility Trailer
For sale: 2007 PJ 7×10 foot SA Utility Trailer. Monticello Montessori Charter School will be accepting sealed bids through Monday, November 7th at 1:00 p.m. The minimum acceptable bid is $1,200. Please use the following bid form and enclose it in a sealed envelope. The envelope should be labeled "Utility Trailer Bid". Any bids received after 1:00 p.m. on Monday, November 7th or are below the minimum acceptable bid will not be considered.
The trailer may be seen at Monticello Montessori Charter School; 4707 S Sweetwater Way, Ammon, Idaho. Please call
208 419-0742 to make arrangements to see the trailer.
Please take a moment to view our school supply lists below to prepare for the upcoming school year. We are looking forward to a great 2023–2024 school year!